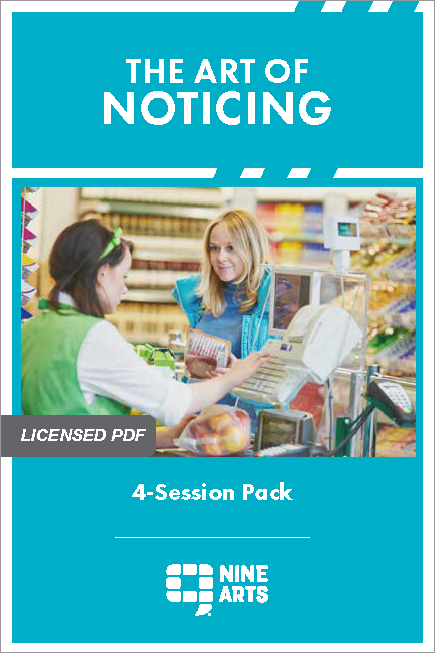 The Art of Noticing 4-Session Pack [Licensed PDF]
Regular price $20.00 Sale
View Table of Contents
The Art of Noticing 4-Session Pack 
[PDF Download with License]
Take your group, church, or ministry through four sessions of The Art of Noticing and discover how powerful this simple practice can be! Being aware of those around you and paying close attention to where God might already be working is the first step to having amazing spiritual conversations!
When you order this 9 Arts Packet, you'll receive:
Four sessions of easy-to-use curriculum that is well-suited for a Sunday school class or a small group AND that just requires a facilitator, not a teacher

Practical exercises that help people move from "learning" to "doing"

A license to make as many copies as you like for your church or organization
This works great as a fall kick-off or any time you would like to focus on a simple month-long practice that makes all the difference for building relationships that can lead to sharing the Gospel. 
Want to make sure you're geared up for the greatest results? Get the 9 Arts Impact Plan. (It's FREE!)
YOU MIGHT ALSO LIKE...