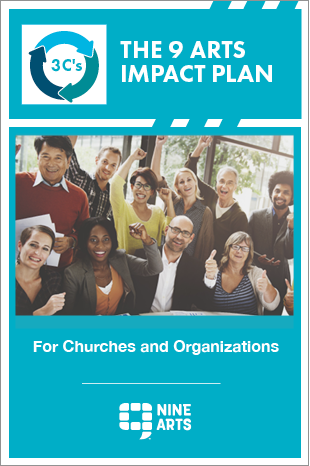 The 9 Arts Impact Plan
Going through the 9 Arts of Spiritual Conversations curriculum is a great way to equip Christians so they can begin to enjoy having spiritual conversations with people around them. And that's exciting! But what can you do so that these missional skills become a way of life for your people, and not just something they learned about at one time and then forgot? 

Three key actions make all the difference!
Get this free resource that will help you set up your Impact Plan for the greatest results in your church or organization.