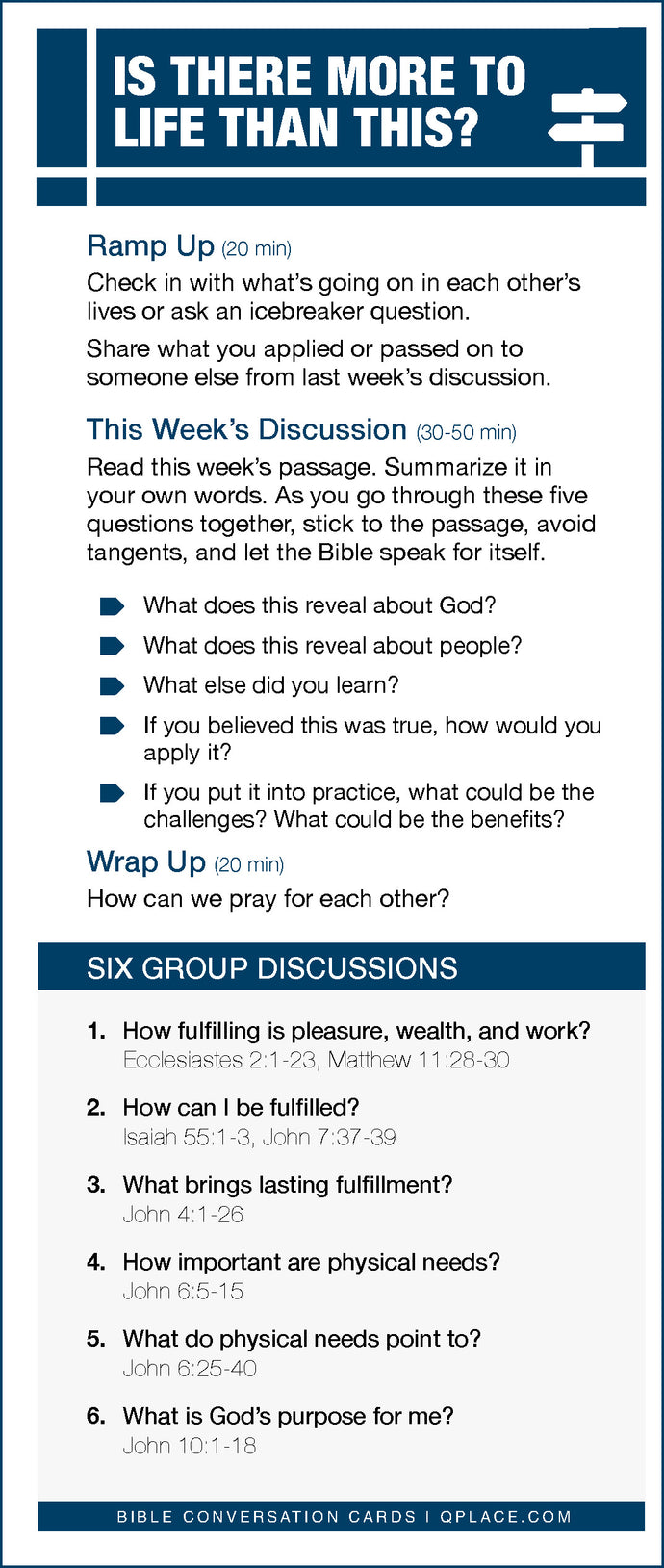 "Is There More to Life than This?"
Bible Conversation Card with 6 Simple Discussions
FREE Downloadable PDF
All too often we allow ourselves to drift into routines and activities that may not hold meaning when we think about the overarching course of our lives. What really gives life purpose and meaning? How can we get hold of those things? This Bible Conversation Card provides a variety of angles on these questions to help your group explore and make discoveries.
This Q Place Bible Conversation Card is a simple way to help your group enter into conversations about the Bible. Just download the PDF (3/sheet), print, and then cut into three cards to distribute to group members.