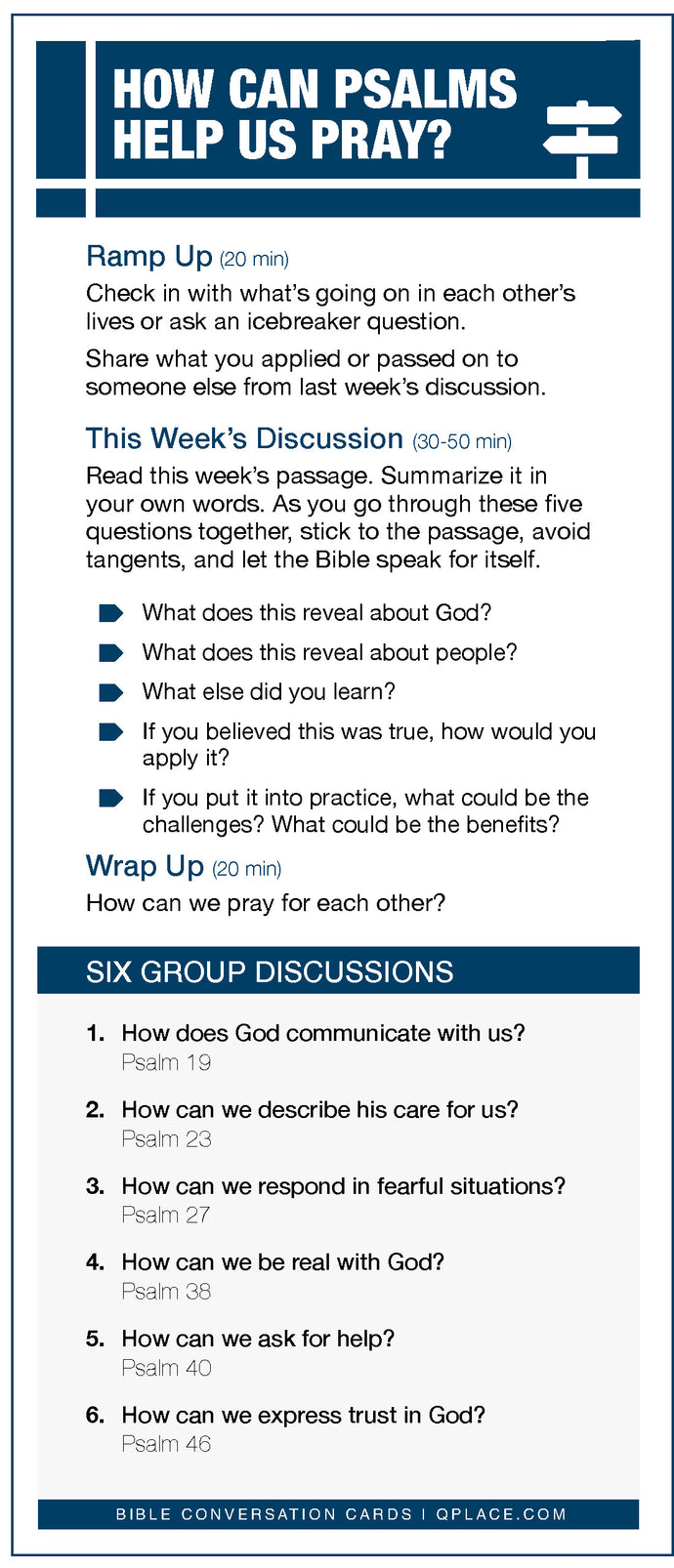 "How Can Psalms Help Us Pray?"
Bible Conversation Card with 6 Simple Discussions
FREE Downloadable PDF
In the Bible, the Psalms are honest expressions of the range of human emotion and experience, and the six selections on this card are a sampling. These songs, prayers, and poems can guide you and your group into a deeper, authentic relationship with God.
This Q Place Bible Conversation Card is a simple way to help your group enter into conversations about the Bible. Just download the PDF (3/sheet), print, and then cut into three cards to distribute to group members.