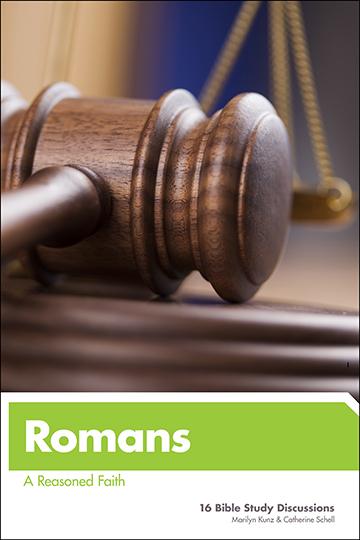 Romans [PDF]
View sample
--
Romans: A Reasoned Faith
[PDF Download]
Purchase the quantity you need for yourself and/or others, and you may distribute that number of PDFs to those in your group.
--
How good do you have to be? What does faith–and Jesus–have to do with it? What's the long-term impact of all of this? The book of Romans walks through eternally significant questions. Like a lawyer in a courtroom, the apostle Paul lays out facts, addresses objections, and presents a solid defense for the need and the way to be right with God. Then Paul shifts his tone and writes as an older brother showing how to walk in step with God's design. When you have studied Mark, Acts, and Genesis, Romans: A Reasoned Faith will help you put all the pieces together. In fact, you'll be able to see the core message of the whole Bible. If you have studied Romans before, this study will open up new layers of insight; there is always more to discover!
16 discussions
Author: Marilyn Kunz & Catherine Schell
--
This is a downloadable electronic file (PDF) and requires Adobe Acrobat to open.