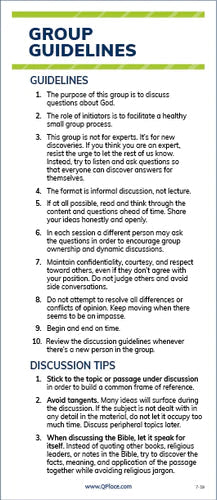 Group Guidelines Card
Would you like Q Place's Group Guidelines Cards to be sent with your order? 
These guidelines can be found at the front of every Q Place Discussion Guide, but some groups find it useful to have a printed card available for easy reference and review. Indicate the quantity you'd like to receive and we'll include them in your order free of charge!