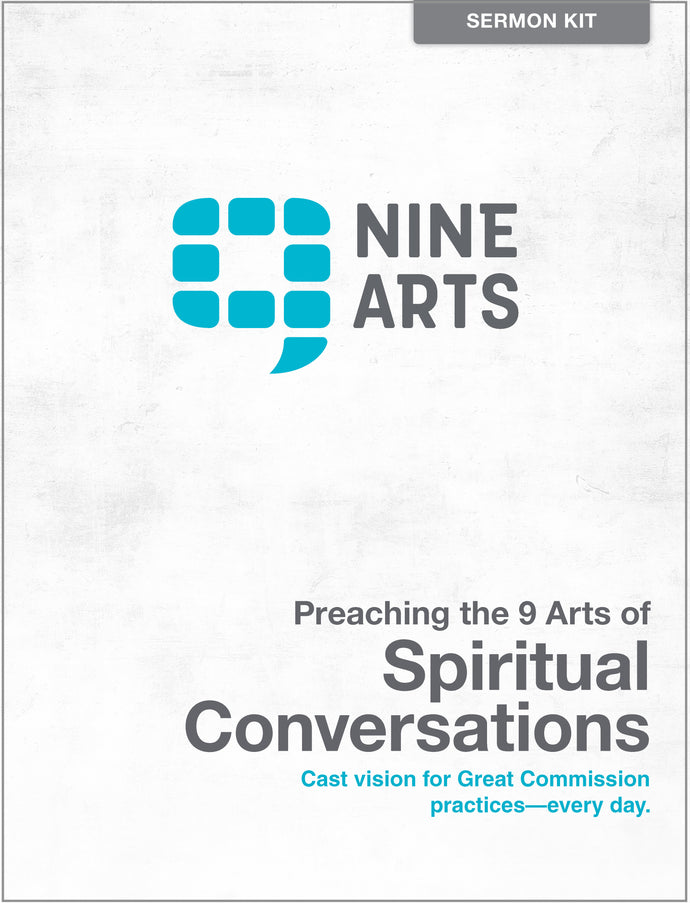 9 Arts Sermon Kit [digital]
Regular price $99.00 Sale
9 Arts Sermon Kit
Lead the way to help your people take hold of the Great Commission—and love it!
Jesus' final instructions to his disciples were, "Go and make disciples of all nations, baptizing them in the name of the Father and of the Son and of the Holy Spirit, and teaching them to obey everything I have commanded you." As a pastor, you can equip your congregation to make this commission an everyday reality in your community. It can start with a sermon series on the practices of Jesus.
In the Gospels, Jesus demonstrates an important model for sharing the Good News and making new disciples. He notices people, prays for them, listens to them, asks questions, welcomes them, and loves them. He also facilitates deep thinking and discovery, serves together with them, and shares the gospel in a way that meets them where they are. At Q Place we call these practices the 9 Arts of Spiritual Conversations. When you help your congregation look closely at Jesus' interactions with people, you can start them on a journey of engaging in the same practices, leading people all around them to Jesus.
Use Preaching the 9 Arts of Spiritual Conversations to build your own sermons using the wealth of material provided in the 9 Arts Sermon Kit.
Digital Contents:
Sermon Outlines & Ideas for 10 Sermons (an Intro + 9 Arts)

Three Sets of Sermon Samples

Sermon Series Scheduling Ideas 

Slide Templates

Logos and Graphic Icons

9 Arts Videos 
You can launch churchwide growth in these practices when your small groups also practice the 9 Arts of Spiritual Conversations. Check out the full line of 9 Arts curriculum.