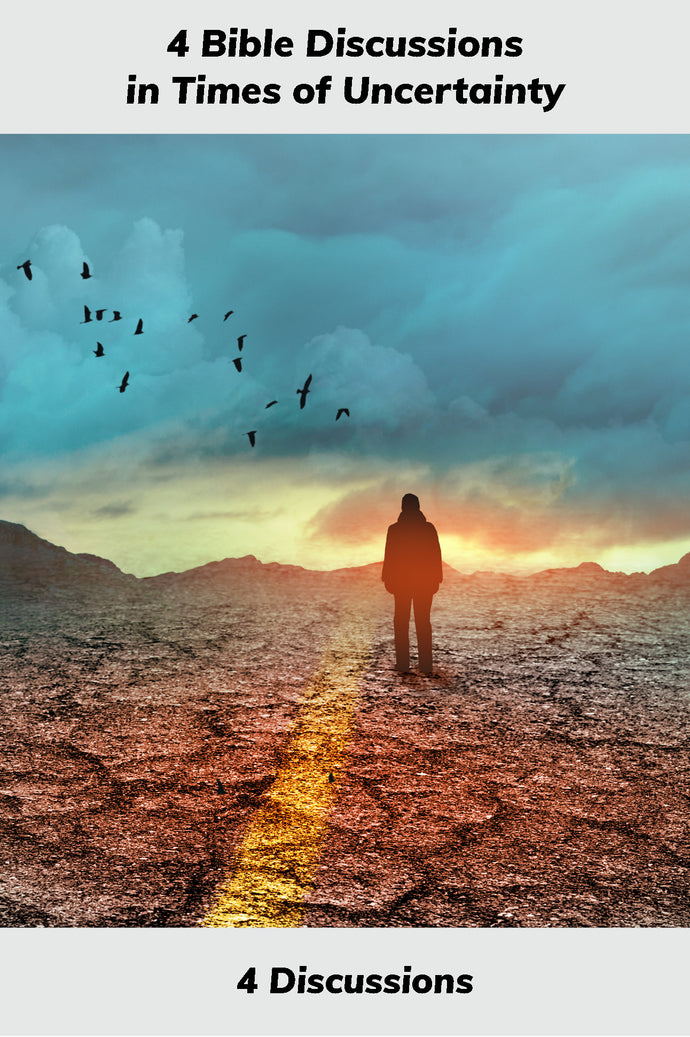 4 Bible Discussions in Times of Uncertainty [PDF]
4 Bible Discussions in Times of Uncertainty

The worries and uncertainties of our ever-changing world can be very unsettling. Use these four discussions with a new or ongoing group to find spiritual wisdom, insight, and an anchor in the face of life's challenges.
Individual PDF Purchase(s): $1.99 each
License for a Group: $9.99 
Topics
1. Releasing Worry 
– Psalm 116 
2. Coping with Change
– Psalm 46
3. Facing the Unknown
– Psalm 139 
4. Dealing with Fear
– Psalm 27
--
This is a downloadable electronic file (PDF) and requires Adobe Acrobat to open.
If you want to use this resource to start a new group, get Q Place's Facilitator Guide How to Start Bible Discussions in Times of Crisis.