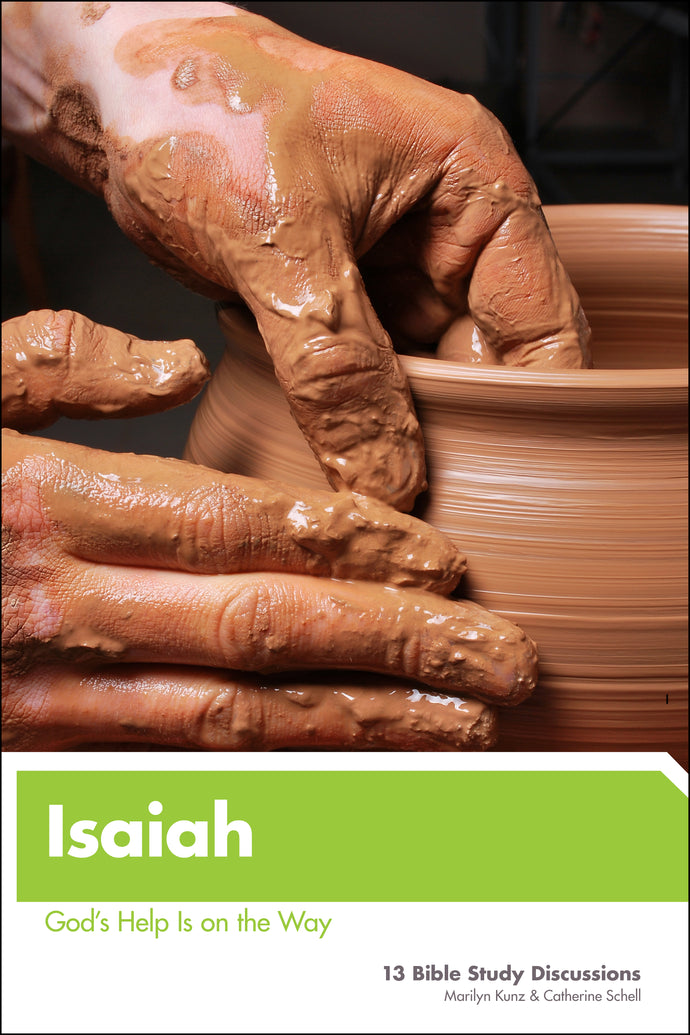 Isaiah
Regular price $11.99 Sale
View sample
--
Isaiah: God's Help Is on the Way
Can you see God's hand through history? The prophet Isaiah lived at a pivotal period in the history of the nation of Israel. Yet Isaiah's purpose goes far beyond speaking words of warning, instruction, and promise about impending events. Isaiah's name means "the Lord saves," and with majestic language and rich expression, Isaiah foretells the coming of the Messiah, the suffering servant who will offer salvation to all people. Groups that are familiar with several New and Old Testament books are likely to have the background needed to plunge into Isaiah: God's Help Is on the Way. Studying the Gospel of Matthew and Isaiah in close proximity is also highly recommended since Matthew is filled with references to the book of Isaiah.
13 discussions
Author: Marilyn Kunz & Catherine Schell
_________________________________________________________________

Group Guidelines Cards:  Click here to add to your order. (Free!)

Volume Discounts Available: Use coupon code at checkout. 
| | | |
| --- | --- | --- |
| Books | Discount | Coupon Code |
| 10-24 | 15% | GUIDES15 |
| 25-49 | 20% | GUIDES20 |
| 50-99 | 25% | GUIDES25 |
| 100-249 | 30% | GUIDES30 |
| 250+ | 35% | GUIDES35 |