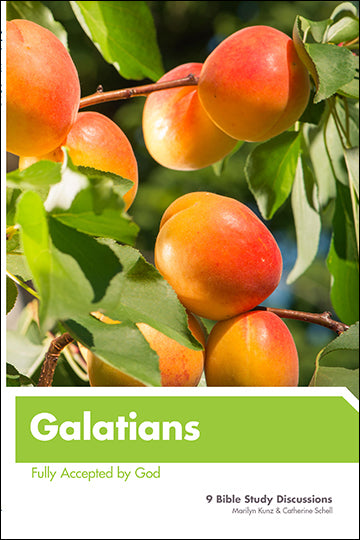 Galatians
Galatians Fully Accepted by God
What does it mean to be free in Christ? This question compelled the apostle Paul to write an urgent letter to some of the earliest Christians.  Paul is alarmed to hear that these people he cares about so deeply have begun to stray from the simple truth of the gospel. In this letter Paul urges the Galatian Christians to stand firm in the truth and explains what it means to live in the freedom that comes through Jesus Christ.This study of Galatians builds well on a foundation of Mark and Acts. In this study you will find a message that challenges and inspires--one that insists on being applied practically to life.
9 discussions 
Authors: Marilyn Kunz and Catherine Schell
_________________________________________________________________

Group Guidelines Cards:  Click here to add to your order. (Free!)

Volume Discounts Available: Use coupon code at checkout. 
| | | |
| --- | --- | --- |
| Books | Discount | Coupon Code |
| 10-24 | 15% | GUIDES15 |
| 25-49 | 20% | GUIDES20 |
| 50-99 | 25% | GUIDES25 |
| 100-249 | 30% | GUIDES30 |
| 250+ | 35% | GUIDES35 |