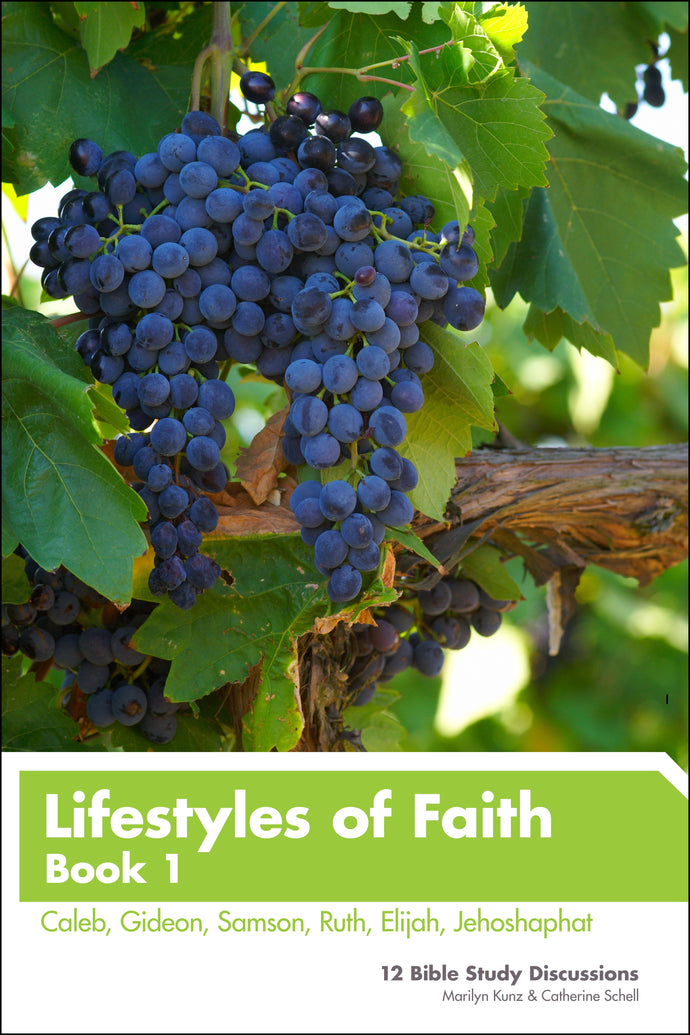 Lifestyles of Faith - Book 1 [PDF]
--
Lifestyles of Faith - Book 1
[PDF Download]
Purchase the quantity you need for yourself and/or others, and you may distribute that number of PDFs to those in your group.

--
Caleb, Gideon, Samson, Ruth, Elijah, and Jehoshaphat--key figures in Old Testament history--faced situations that challenged their faith in God. In their responses, we can discover significant principles of living by faith and growing in faith. Even more importantly, we can discover more about the character of God himself as he relates with us today. Lifestyles of Faith, Book 1 includes content from the Old Testament books of Numbers, Deuteronomy, Joshua, Judges, Ruth, 1 Kings, and 2 Chronicles. To get the most out of this study, it is helpful to have a working understanding of Genesis and Exodus.
12 discussions
Author: Marilyn Kunz & Catherine Schell
--
This is a downloadable electronic file (PDF) and requires Adobe Acrobat to open.
_________________________________________________________________
Volume Discounts Available: Use coupon code at checkout. 
| | | |
| --- | --- | --- |
| PDF Guides | Discount | Coupon Code |
| 10-24 | 15% | GUIDES15 |
| 25-49 | 20% | GUIDES20 |
| 50-99 | 25% | GUIDES25 |
| 100-249 | 30% | GUIDES30 |
| 250+ | 35% | GUIDES35 |
_______________________________________________________________